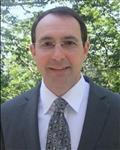 About Ryan Kaufman
Your Partner In Real Estate
With a bachelor's degree in Real Estate as the foundation for my career, I first gained valuable experience as a licensed Georgia State Real Estate Appraiser before transitioning into commercial and residential property sales.
The stakes are always high whether buying a home for your family, an investment property or choosing the right location and facility to operate your business. Understanding the needs of each member of your dynamic family is essential to choosing the right neighborhood and home.
Likewise, when deciding where to locate your company, the competing demands of your business objectives must be thoroughly understood and factored into your decision. Balancing expertise and experience with my ability to communicate effectively with all stakeholders from the CEO, I'm committed to understanding your needs and have the skills to evaluate all properties in the market to guide you through your best options.
I take the responsibility of analyzing contracts and writing and reviewing offers, in the context of what's best for my clients, very seriously. I handle each client as if it is the most important decision they will ever make, and while every deal is different, my relentless attention to detail and resourcefulness help ensure the process is as smooth as possible.
There's no better feeling than leaving the closing table confident and excited. As your partner in Real Estate, I look forward to earning your loyalty and serving your family or your business.