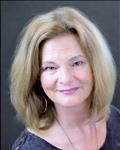 Associate Broker
Office: 770-720-1515 Fax: 628-922-2703
About Debra Garrard
Let's get you home…
As an Associate Broker in a Company enriched with great talent and state of the art resources, it is my joy to connect with folks who need to find a new home, and use the experience and resources at my disposal to ensure that you land in a place you can thrive and truly call home.
There are lots of great agents… and many wonderful folks who live in this area and call this place home… there are lots of great communities in North Metro to choose from…
We will have no trouble finding the right dwelling size and amenities in proximity to important life activities, as our area has abundant offerings of lifestyle and price… What may be even more important is incorporating other unique elements important to your family, so that you can truly enjoy your new home and community…
It is my commitment to you, should you decide to engage my services, to ensure that you have opportunity to thoroughly explore the areas that may be the best fit for your family before you make that all important decision to purchase a home. My mission is not to sell you a house. It is to help you find your new home…
If you are at a point in life when you need to sell a home, I will be happy to assist you with this as well. We will get your property on the market and priced right, employing a marketing plan that ensures you can make a good transition as you move on with your life.
Whether you are "moving in" or "moving on", I will be there for you every step of the way…